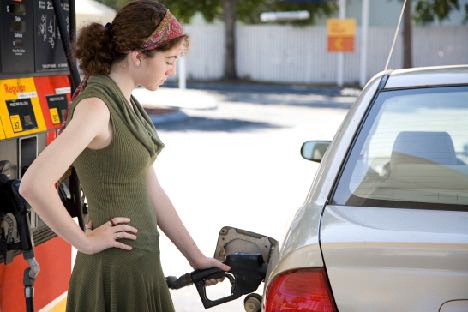 People in business always want to make as much profit as they can but this is usually faced by a number of hurdles. However, nothing can threaten your business like the possibility of risk occurrence and it gets worse when you are into gas station business. In Houston TX for example, gas stations are so many and as a result, competition has skyrocketed making it hard for new entrants to do business under what they would want to be a favorable business environment. But this aside, the question of risk occurrence in gas business is something which needs to be looked into critically so that at the end of the day, one takes up a cover policy that will cater for anything that could cause a potential rundown of this kind o business.
The Problem of gas station business
Agreeably, this is a high risk business which means that anyone who wants to make good money out of it must at the very least, take up a comprehensive insurance cover against potential risks or problems that largely remain unprecedented. Examples of risks associated with gas business include oil tankers causing damage to roads and this is usually penalized in way of pay higher taxes. However, if your business does not do well, how are you supposed to cope with this? In
most instances, taking all you need to do is locate a reliable Gas Station Insurance in Texas. But this is not the only problem you are likely to encounter once you take a leap into gas station business. Petroleum products are risky to environment and as such, those in this business should also look into how to mitigate this because at the end of the day, curbing harmful substance emissions into the environment, be it soil, water or air pollution is something the state of Texas strive to reduced to zero. Another problem associated with gas business is loss of money, loss or property or even damage to your station which can be caused by such incidences as fire outbreaks. This is also an area you should look into deeply because at the end of it all, it is usually most likely to occur. Insurance cover policies vary on this and as a result, it is imperative to find out if in Texas, there is a company that can cover you beyond the normal cap of $10,000 against this kind of risk.
Further, technological advancements can have way disastrous impacts on your business or even make it do way better. This depends on which side of the tech-world you are or where such changes find you. On this premise, it is important to always be on the lookout for ways and means of making improvements so that technology doesn't become a problem but a positive addition to your business's positive trend in profiteering.
Gas station Business appraisal
Venturing into this kind of business is perhaps one of the riskiest ventures most people fear because while it comes with hefty costs to set up something that meets insurance requirements, it is also important to be conscious to the environment and people living around the business area. In this regard, and in view of challenges that will come your way when looking for a reliable  Gas Station Insurance in Texas, you need to look beyond physically visible aspects of the business during evaluation. The question is why is this important? Well, while everything above ground could be working well, underground tanks could spell disaster if their condition is not checked. This has the potential of running down your business and particularly when seeking compensation only to realize such are not covered in your policy agreement. This further takes into account costs that come in way of cleanup, rebuilding and among other things. Prospective buyers of new gas station should do soil testing as part of the whole process of getting the right insurance cover.
Further, evaluation of a gas business station for purposes of seeking the right cover policy should take into account volumes of fuel, size of the business, egress and ingress, trends of profits, number of equipments at the station such as fuel dispenser, branded products as well as location.
Why you need a trained staff
You can never run a high end and also a high risk business like gas station on the mere belief of chance that things will run smoothly. You must look into among other things professional endowment of your staff. This will save you lots of money or matters pertaining to claims that could arise from legal suits. This should therefore be in line with rules and requirements that govern trading on dangerous substances such as petroleum products. To ensure proper equipment and substance handling, the following therefore apply;
Adequately trained staff because records regarding this will be instrumental when seeking a gas station insurance cover in Houston TX.
The tanks for gas storage as well as pumps should be properly monitored and maintained.
You should also look into the stocking issue. Have an inventory of your wet stock because this information is equally useful to an insurer.
You should be able to identify potential risk areas and have warming labels clearly displayed at your station. This helps an insuring company determine which areas are high risk and which one are low risks for purposes of premium calculation.
Getting the right policy cover
This is the most important aspect of any gas station business that anyone who wants to stay up and run this kind of business must carefully look into. Notably and as recap, risks in this business include fires, accidents, vandalism and among others. But here is the catch. What do you seek cover for? If you have carried out a business appraisal of your gas station, it is time and of course with the help of an insurance agency, you identified areas which need coverage. Ensure to read through an insurance agreement form before making a commitment to paying premiums.