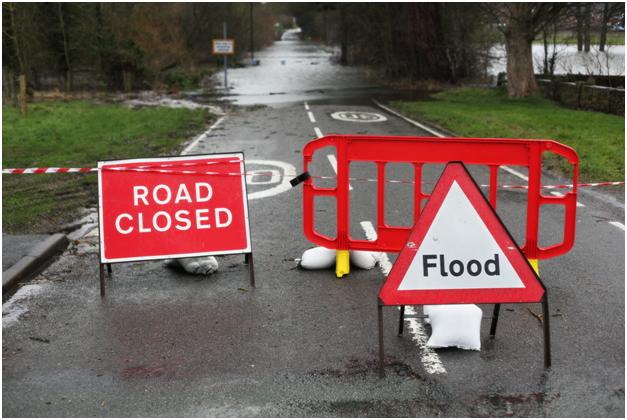 For many homeowners, especially the ones whose homes are located on the low lands near the coastal regions of the United States, the fear of flood is one they constantly live with. Studies have shown that flood is the major natural in the United States, and as little as a few inches of rise above normal levels could put the nearest homes in trouble; destroying property worth millions.
However, a house does not have to be in a flood plain to get flooded. Other factors such as heavy downpours, spring thaws and hurricanes can cause flooding even in areas that are not highly susceptible to it. All of these give rise to the question of whether or not you need flood insurance for your home. But first of all, let's find out what flood insurance is all about?
What is Flood Insurance?
Simply put, flood insurance is a type of insurance coverage that provides protection from property loss or damage due to flooding. This kind of insurance policy is most suitable for persons whose homes or business lie on flood plains where flooding is most susceptible.
It is helpful to understand that your normal homeowners insurance does not provide coverage for you in the event of a damage caused by flooding. It may cover you if your homed gets damaged as a result of heavy downpour or the likes, but will offer no protection against the flood which builds up and the damage it causes. This is one of the reasons a special insurance – tailored towards providing protection against losses incurred through – was created.
Flood insurance slightly differs from the other types of insurance as it is managed by the federal government through a program known as National Flood Insurance Program (NFIP). This program provides protection up to the tune of quarter of a million dollars and $100,000 respectively. However, before deciding on whether to purchase this policy or not, it is important you have a clue about what it covers.
What Does Flood Insurance Cover?
Here, the NFIP policy states very clearly that your home will be rebuilt or repaired, according to the worth of your home in the event of flood-induced damages.  The areas covered by this policy include the following:
The plumbing systems
The electrical systems
The air conditioning system
The foundation of your home and the home itself
The kitchen and its associated appliances
Cabinets, paneling and bookcases.
Water heating systems and furnaces.
With regards to personal property, the insurance covers furniture, clothing, microwaves, washers, freezers, curtains and more. Personal valuable are also covered – for their actual values though.
What Does Flood Insurance Not Cover?
As it is with other types of insurance policies, there are limitations to flood insurance. There are items which it does not cover. According to floodmart.gov, such items include cash, precious stones or metals, stock certificates, trees, decks, patios, fences, hot tubs, septic systems, cars, swimming pools, walk ways, damages that were caused by dews,  and a couple of others.
having gone through hat this policy covers and what it doesn't, you probably have an idea of whether you need it or not. However, you still need to understand the exact people who need this policy most and how they can go about subscribing to it. Let's briefly consider the requirements for purchasing flood insurance.
What Qualifies You For a Claim?
As a holder of this policy, you can make claims when due but only if the damage to your building or property was caused by a flood. To successfully do this, the damage must be verified to be flood-induced. A conclusion is reached  if not less than 2 acres of normally dry land is flooded, or that at least 2 homes, including yours, has been damaged. Additionally, it has to be flood which flows from risen tides, and unusual. There is also protection for mud that is propelled by flowing water.
Who Needs Flood Insurance?
Most people seem not to be able to understand whether or not they need flood insurance. The people most guilty of this are those who live in areas that have never been struck by flood in the past. They are usually of the opinion that their regions will never get flooded. On the other hand, however, those who live under constant threat of flooding seem to be most eager about flood insurance.
For the sake of clarity, the NFIP has split regions of the US into various categories with respect to their susceptibility to flooding. Generally, a region falls under high risk, or moderate-to-low risk. We begin with the high risk areas.
'High-Risk' Flood Areas
As the title suggests, this refers to areas that are most likely to experience flooding. It is common with areas that lie on lowlands which are at sea level or even below sea level.  The same can be said about areas constantly under hurricane hazard. Once an area has been identified as high risk on NFIP's map, it is important that home and property owners in the region consider
For homeowners in high-risk flood areas that carry mortgages, they are required by their mortgage companies to hold flood insurance policies. The case, however, is not the same for those whose homes are in the mid-to-low area regions. The US government not require their mortgage companies to ask for flood insurance even though they may ask for it anyway.
Moderate- to Low-Risk Areas
There are other people whose homes do not fall under the high-risk areas in NFIP's mapping system. They are referred to as moderate or low risk areas, with the low risk areas least susceptible to flooding. but this does not mean they may never need coverage for flooding. In fact, NFIP reports indicate that one-fifth of all claims come from this moderate and low risk areas and receive 33% of government's flooding assistance.
Conclusion
You may think your home will never have any problem with flooding but this is really wrong. For instance, houses on hillsides may suffer severe damages from mudflow. There are other weather conditions that can hit any area irrespective of whether it is high risk or low risk. You need not wait till a storm builds up before you purchase flood insurance. And if you already have one, endeavour to take inventory of your possessions so that filing a claim will be easy should the need for that ever arise.
The good news here is that there are a couple of companies that can help you purchase flood insurance. For readers in Houston, a simple Google search for flood insurance quotes Houston Tx, will be a good way to start your research.