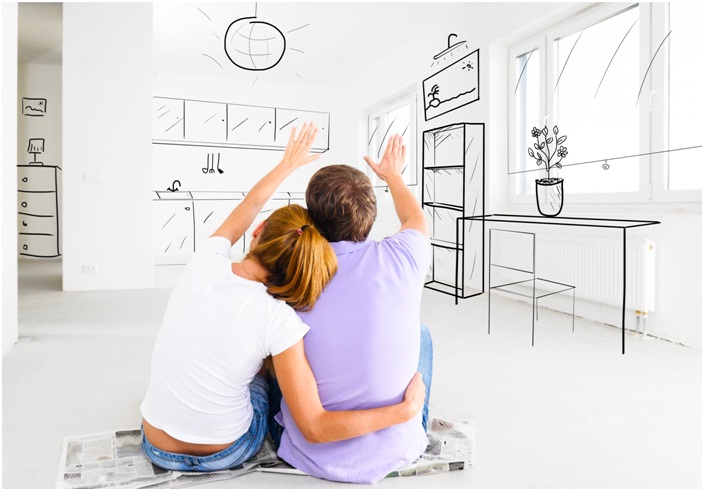 Unforeseeable incidences like fire outbreaks, floods, vandalism and theft can grind you to a halt and if you are a homeowner who would at some point want to be restored to an original financial standing, taking up insurance cover with a good Houston home insurance company is something you need to look into. People suffer from losses everyday and while some such as those related to decline in profits are largely attributed to market forces and which most insurance companies do not guard against, you need a cover all the same. This is because you never know when an electronic fault is going to cause a massive blaze in your premises and consequently leave you with nothing to smile about.  This also applies to owning a home. Don't just own one by the virtue of it being a basic need. Look at the bigger picture of staying secured and safe while in it.  A fire outbreak can cost you a home and a dream you have struggled to realize in many years because after all, everyone wishes to be independent, own a home and have a beautiful happy family in it.
So, what are some of the factors that make it necessary for home owners to get insurance cover?
Mortgage lenders find it a lot more secure to put their money where security for funding is. With this, what most of them will always ask for is a home insurance cover before they can make a deal with you. This is because in the event that a risk occurs, they can be at peace knowing that your insurance company is going to reinstate everything. In fact, insurance companies will on the other hand want to know if you are servicing a mortgage and perhaps come through in some way. It is a two way thing.
To avoid limited coverage and extra charges that come with failing to take up commercial homeowners' insurance cover, find out which among Home Insurance Houston TX is worth your premiums.
A standard home insurance policy does not just guard your house against fire and other perils but also takes into account losses that may result out of damage to personal belongings, the shed in your backyard and medical expenses that loss of a house may bring about. This is definitely a reason compelling enough to see you take up a cover policy.
A homeowner's insurance cover will also come in to protect your family from injuries and accidents, legal fee, repairs and other liabilities.
The number of insurance cover policies homeowners need is also very important. On this premise and in order to determine just how many policies you can get from a reputed Home Insurance Houston TX, the following are very important;
You need to have a clear picture of your home's structure as this will be vital information to an insuring agency. Companies use this information to evaluate the value of your home, amount of premiums you need to pay monthly, and deductibles and for calculation of indemnity.
Further, information relating to your personal effects or possessions is very important. This is especially with regard to the fact that standard homeowners insurance cover polices go beyond reinstating the house structure to include everything lost inside it.
An estimate of your expenditure is pivotal. In the event that you lose your home to fire, vandalism or floods and your insured, you will be required to live elsewhere as repairs or rebuilding go on. A good Houston home insurance will take care of living expenses during that time.
Other liabilities to which you are responsible are other vital pieces of information which will help an insurer craft a good policy for you.
Hereafter, I take you through a range of home insurance policy covers available to homeowners in the belief that the information will help you settle on what is ideal and necessary for you, so read on for insights;
Comprehensive personal liability cover
Well, as a home owner, suffering losses attributed to unprecedented risks is something you cannot rule out whatsoever and this means, you've got to seek insurance cover that will help indemnify you should such an incident occur, say fire or your house getting swept away by floods. Comprehensive personal liability cover is one of those polices which will cushion you against becoming homeless. This is a cover that goes with you everywhere so long as there are claims arising out of property that you own.
 Medical expense cover
In the event that damage to your home or premises occurs, injuries to third parties who are not covered in your policies are a likely incident. It could also be injury caused by your pet or a family member on the third party. Medical expense insurance policy ensures that such parties are compensated accordingly. This is regardless of legal liability claims.
Personal property policy cover
Anything, including clothes, contents of your house and structures that you or any of your family members' claims ownership of will always be covered under personal property policy cover.  This cover is particularly meant to cover losses due to destruction caused to property in way of compensation or reinstatement.
Flood insurance
In Houston TX, residential areas are zoned in order to determine those living in flood prone areas and as a result, warrant them access to flood insurance coverage. Floods, when they do occur, can cause a homeowner great misfortune to an extent of life casualties and complete loss of a home and everything in it. If you don't have a comprehensive homeowners cover policy, you may never get compensated for such great losses. On this premise, those who are living within areas marked as flood prone are cautioned against going without flood insurance. It could be the only hope you have when flooding takes place.
Damage to house cover
This is in most cases pegged at a hundred thousand dollars unless otherwise.  It covers your house for compensation in the event that it gets damaged by fire, floods and other risks.