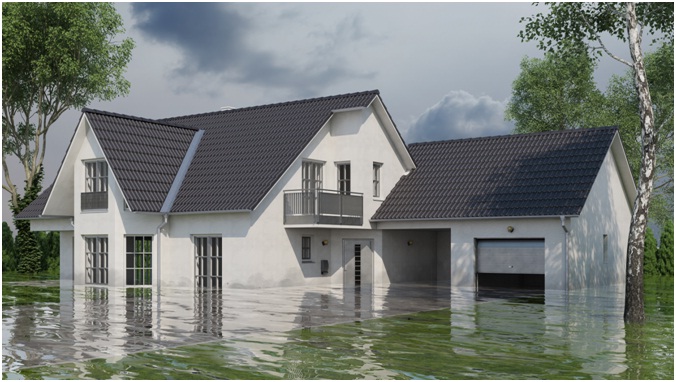 Everyone always wants to own a home where they can find peace after years of hard work. It could be a retirement home or simply a place you can settle down in with your family. But with this maiden dream, always come risks which one must find a way of guarding himself or herself against.  From floods, burglary to fire outbreaks, incidences of risks which remain largely unforeseen can be a huge blow. In this post, I focus on flood insurance which over the years has become an area of particular concern to almost every homeowner across Houston TX and the question which many have been asking is whether it is necessary to take up an insurance cover against flooding. Well, it is highly recommended that one takes up cover against floods. This is regardless of where you home is in Houston. In other words, you don't have live in a flood zone to take up this cover.
What does flood insurance cover states?
You simple don't want to lose your home when heavy rains come down pounding and your home gets swept away by raging floods with the worst part of it being unable to claim compensation for it simply because your home is not insured. But before you decide on which cover is most ideal for you, it is important to weigh in the aspect of Flood insurance quotes Houston Texas.  Insurance quotes should help you identify which type of cover will be comprehensive enough so that in the event that you suffer a loss, you can claim full compensation.  Usually, when flooding does occur, the National Flood Insurance Program (NFIP) rules should guide you on a range of things namely;
An incident of flooding should be about water overflowing inland or caused by tidal waves. This is usually the case with those who lose their homes when tornados, hurricanes and blizzards trigger massive waves which advance inland and sweep homes along their path. On this premise, those living in coastlines must always ensure to get necessary flood policy cover. It is only policy holders who get compensated in the event that such risks occur.
Unprecedented accumulation of surface water and runoff of the same qualify one to claim for compensation in the event that such an incident results to damage to property and among other losses.
When waves and water currents go beyond expect cyclone levels you qualify for compensation according to prerequisites of NFIP. An example in this care is erosion of land nearby and in the event sinking you home.
Lastly, mudslides or mudflow is another incident with is catered for under flood cover policy.
Well, being that flooding is leading natural disaster in U.S and with this post focusing on Houston TX, it is therefore important to note that NFIP coverage does not always take care of standard homeowners or tenant insurance policy cover.  This is why understanding prospects spelled out in National Flood Insurance Program are very important.  For example, those who own homes can take cover for up to $250,000 with NFIP. This is not the case with standard homeowners' policy which only caters for structural damages such as damage to air conditioner, surfaces and cleanup costs. This does not include home contents even though you are allowed to take cover with standard policy of up to $100,000.
Know the difference between flood insurance and sewer coverage policy
Most of the times, homeowners tend to think all these apply under the same policy. This is not true.  In other words, while every homeowner is flood zones are encouraged to apply for flood insurance, the question of sewer blockage or damage in the event that it gets damaged by running water is hardly mentioned. This is simply because the latter exist under different terms of insurance but can be applied as a backup coverage under flood insurance terms.  With this in mind, it is therefore important to make an inquiry with an independent insurance agent for clarifications and most importantly, get the right advice on how to go about it when seeking a policy agreement. This makes it easier when filing claims for compensation.
Why it is important to understand your policy
Well, in the event that a risk occurs such as flooding which ends up damaging your business, a filing for compensation will always trigger a review of whether it qualifies or it gets disqualified for lacking merit. With flooding being a high risk area in terms of natural disasters in the U.S, it certainly covers a range of areas, each of which comes with its own terms. Many people who have suffered flood disasters have failed to secure compensation because their policies do not cover aspects mentioned in their claims forms. Get to know what is covered before making a step further to seek indemnity otherwise an insurer will see you as a high risk client and no company would want to incur losses that are uncalled for simply because a client doesn't understand terms of coverage.
Preparedness for flood disasters is a very important prospect
You are not going to take flood cover policy just because you live in a high risk zone hence deserve protection from losses by an insuring agency. A good number of homeowners do this. But come to think of it. Do you have in place mitigation measures against flooding? In other words, how well prepared are you so that at the end of the day, you can show to your insurer that you had in place a clear plan of action which includes disaster management team, quick response and other actionable measures to help you guard against risks but all of which failed? A reputed insurance agency spells out this clearly in a policy agreement form. This means you must always read through Flood insurance Quotes Houston Texas before committing to an agreement because it makes a claim process way faster.